Recent News
2022-01-26
OneDay Vietnam Officially Launched More
2021-11-15
Vietnam Land For Sale | Rare Seafront plot in Da Nang 40+ Acres More
2020-11-03
Estate Agent App 2.0 Launched More
2020-09-28
Top Tips On Buying Hong Kong Industrial Property | OneDay More
2020-09-15
Car Park Investment 2020 More
2020-09-05
Eligibility for SME Financing Guarantee Program More
2020-08-25
Mortgage guarantor More
2020-07-30
Android Version of OneDay (搵地) Agent App Launched More
2020-07-15
Hong Kong Stamp Duty: Your Complete Guide 2020 More
2019-07-25
Great Long-term Investment Potential | Factory Space in Hong Kong More
Estate Agent App 2.0 Launched
2020-11-03
| Author:
The main enhancement in this version is the ability to generate, sign and print EAA (Estate Agent Authority) prescribed forms through the app. This feature dramatically reduces the administrative cost in filling out EAA forms and completely cuts out the physical need to be in the office. Signed forms can easily be shared with clients through popular apps such as whatsapp, messenger and other communication channels such as email.
Shortlists of properties can also be quickly created and shared with clients through a myriad of channels including Whatsapp, Wechat, Facebook, Email and many other social media channels allowing clients to be able to see all of the properties that might interest them. Shortlists can be viewed within a map view in relation to the user's exact position; transport links, building information, building photos and other useful information is available for every building.
Agents can co-operate with each other through the "Co-Op Listing" panel and collaborate on deals. Push notifications are available to receive notification each time a new listing is uploaded for a particular district, sub-district or individual buildings too.
The OneDay Agent app offers agents the ability to manage all of their listings, shortlists and contacts easily within the convenience of a single mobile app.
Videos and Photos of property listings can be taken in situ using the phone's camera and seamlessly uploaded to the OneDay platform and immediately advertised to an audience of millions of users globally at the click of a few buttons; the App boasts a cutting-edge building search feature using GPS technology that affords the user the ability to quickly pinpoint the location of their buildings near them at any moment in time.
Apple Appstore Address
https://apps.apple.com/hk/app/oneday-%E6%90%B5%E5%9C%B0-for-agents/id1534481143?l=en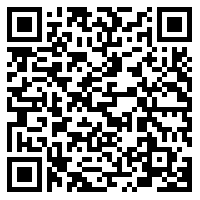 Google Play Address
https://play.google.com/store/apps/details?id=com.oneday.agents&hl=en&gl=US
Please give this App a try and we would love to hear any feedback you may have on how we could continue to improve.